Microsoft has decided to no longer offer the Windows 10 Notepad through the Microsoft Store, which will most likely cause future updates to become available at a slower pace.
Over the past two years, Microsoft has increased development of the Windows 10 Notepad text editor by updating it with modern features and fixing bugs.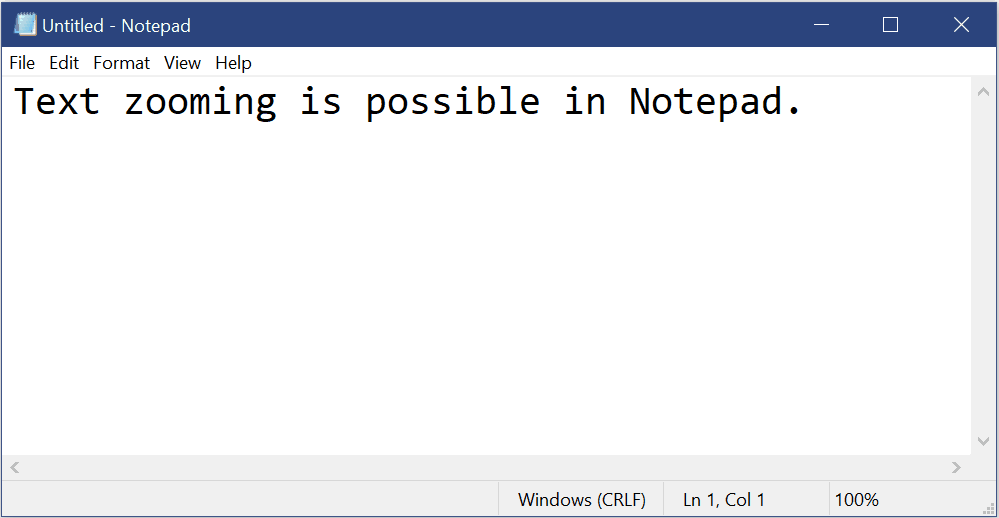 To make these new feature more readily available to Windows 10 Insiders, they announced in August that they would be pulling it out of the normal Windows release cycle and move it to the Microsoft Store where they can offer more frequent updates.
"Notepad has been a well-loved text editor in Windows for over 30 years. Over the last few releases, we've been making a number of small improvements to Notepad based on your feedback (including expanded line ending support, wrap around search, and indicating when there's unsaved content.) Starting with this build, we're making a change so that future Notepad updates will be automatically available via the store. This will allow us the flexibility to respond to issues and feedback outside the bounds of Windows releases. As always, if you have any feedback for Notepad, we welcome it in the Feedback Hub under Apps > Notepad."
Unfortunately, it looks like Microsoft is rolling back this decision.
In the release notes for Windows 10 Insider build 19035 that was pushed out today, Microsoft states that Notepad will no longer be offered through the Microsoft Store.
Thank you for all the feedback you provided on the Store version of Notepad. At this time, we've decided not to roll this out to customers. Insiders may notice some changes as we remove this change from this build:
If you pinned Notepad to your Taskbar or Start menu, you will need to re-pin after you upgrade to this new build.
If you had certain file types set to open in Notepad by default, you will see a prompt when you try to open files of that type again and will need to re-select Notepad.
From the announcement, it looks like the latest Windows 10 Insider build will uninstall the Notepad from the Microsoft Store and replace it with the version being distributed with the build.
This also means that Insiders will have to wait for new Notepad versions to be released as Microsoft releases new Windows 10 Insider builds.
I personally hope they come to a middle ground where Windows 10 users who want cutting edge features can download it from Microsoft Store. While those who wish to use a more stable Notepad experience can just wait for the version that is released in new Windows builds.