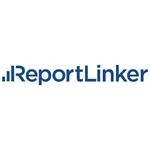 NEW YORK, April 27, 2022 (GLOBE NEWSWIRE) — Reportlinker.com announces the release of the report, "Global Cloud Computing Market in Government Sector 2022-2026" – https://www.reportlinker.com/p05372326/?utm_source=GNW
41Bn over 2022-2026, accelerated to a CAGR of 14.04% over the forecast period. Our report on the Government Cloud Computing Market provides a holistic analysis, market size and forecast, trends, growth drivers and challenges, as well as vendor analysis covering around 25 vendors.
The report provides an up-to-date analysis of the current global market scenario, the latest trends and drivers, and the overall market environment. The market is driven by increasing cross-functional services, growing demand for cloud computing to reduce IT spend and increasing demand for the OPEX model.
Cloud Computing Market in Government Sector Analysis includes product segments and geographical landscapes.
The cloud computing market in the government sector is…