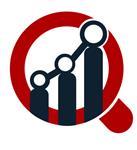 New York, May 02, 2022 (GLOBE NEWSWIRE) — Market overview:
According to a comprehensive research report by Market Research Future (MRFR) "Cloud Analytics Market"Information by Organization Type, by Deployment, by Pricing Model, by Solution and Region – Forecast to 2027" Market size to grow at a CAGR of 21% to 2027.
Market Scope:
External data is more important than ever for companies in all industries. As a result, this has increased demand in the cloud analytics market and increased the need for a unified experience between data integration and analytics. Additionally, growing pre-packaged data pipelines for external datasets underpin market shares.
Cloud analytics enables companies to unify data from any source across channels for larger-scale communication. The market growth is accretive to many emerging players in the fields of analytics, big data and cloud as well as the cost-effectiveness of cloud analytics in data…