After almost six years on the market, smart speakers now come in a variety of sizes, shapes, capabilities and prices.
Whether you want a cheap speaker to keep the kids entertained, one that doubles as a digital photo frame or one that sounds so good you'll want to yell "turn it up to 11", here's a quick guide to the best on the market.
Best cheap speaker: Google Nest Mini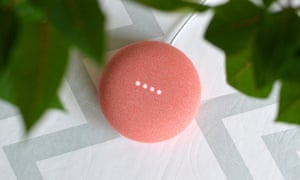 RRP: £49 – deals from £29
Google's Assistant is the best voice system on the market. It has better understanding than rivals, an enormous range of knowledge and – importantly – the ability to choose between male and female voices, even on a user-by-user basis as Google can distinguish between the individuals giving instructions.
The Nest Mini is the second generation of Google's smallest and cheapest smart speaker. Available for as…