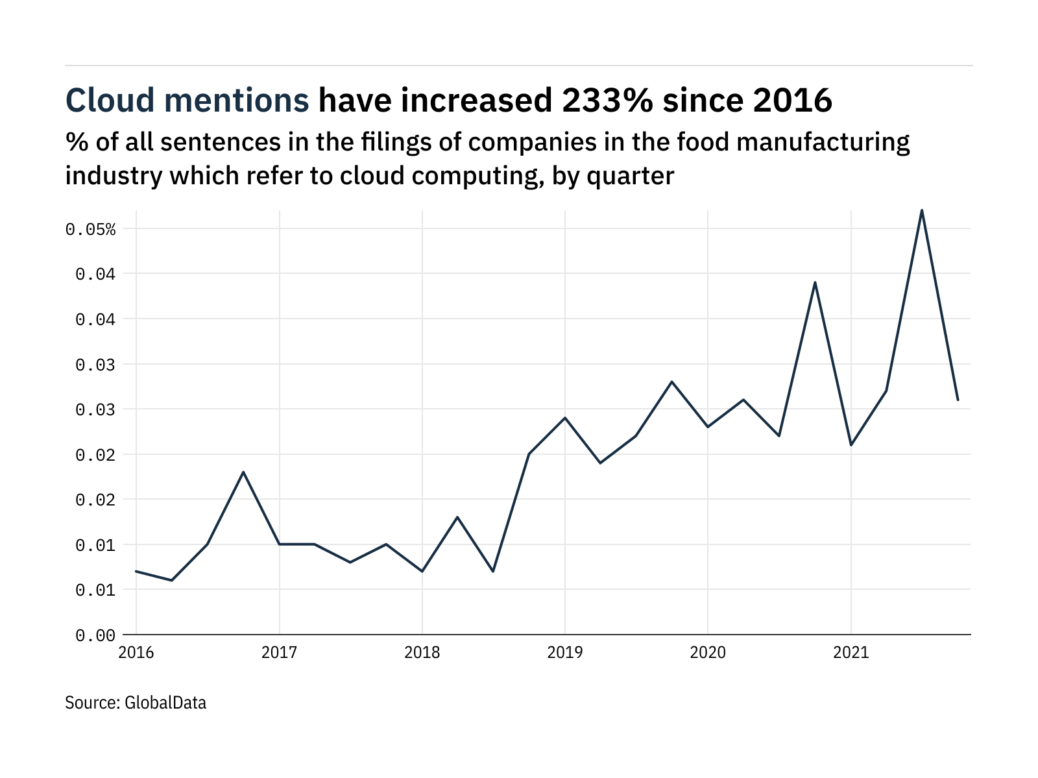 New figures show that cloud computing was 33% less mentioned in the filings of food industry companies in Q4 2021 than in Q4 2020.
Overall, however, the incidence of cloud computing-related convictions in 2021 was 233% higher than in 2016, when GlobalData first began tracking top issues referenced in company filings.
When food manufacturers publish annual and quarterly reports, ESG reports and other materials, GlobalData analyzes the text and identifies phrases that relate to disruptive forces companies will face in the years to come. Cloud computing is one of those themes – companies that excel and invest in these areas are likely to be better prepared for the future business landscape and better equipped to weather unforeseen challenges.
To assess whether cloud computing is more prevalent in food manufacturer summaries and strategies, two…