[ad_1]

Earlier this month, Microsoft took covers off its first convertible/foldable smartphone which is dubbed Surface Duo. More surprising than the design of this futuristic gadget is the operating sytem it runs on. Unlike previously launched smartphones from Microsoft that ran on Windows Mobile, the Surface Duo runs on Android.
As a reminder, the development of Android is led by Google which is one of Microsoft's biggest rival. Having said that, Panos Panay who is the chief product officer at Microsoft's hardware division, made an intriguing statement that " Android is the best OS for this product".
As previously mentioned, Microsoft has already tried their luck with a mobile operating system which was called "Windows mobile". Unfortunately, the OS could not stand the test of time due to several reasons, out of which, lack of hi-quality apps was one of the most prominent ones.
While Microsoft might have given up on OS for mobile but it still wants to a piece of the action in the rapidly booming smartphone industry, especially foldable smartphone/tablet hybrid devices. Panay further added "we wanted to meet customers where they were… and they were with Android.". It is clear that Microsoft does not want history to repeat itself.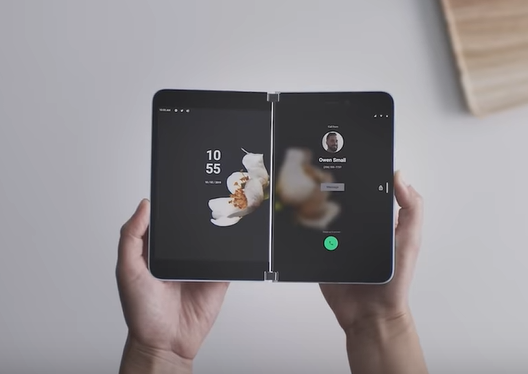 To recall, the Microsoft Surface Duo has two 5.6 inch displays. Under the hood, it features the Snapdragon 855 which is found on most other Android flagships launched in the current year. In terms of thickness, the device is just 4.8 mm thick and to securely bypass the lock screen it features a fingerprint scanner. While the battery capacity of the device is currently unknown, it can be charged via a bottom-mounted USB C port.
All in all, the Surface Duo due to its design and Android OS that has a massive library of applications can put Microsoft on the map in this domain.
[ad_2]

Source link