Microsoft just revived the heavily criticized and parodied Clippy, the default Microsoft Office assistant for 4 years — yes, we thought it was longer too — transforming it into an open source Microsoft Teams app designed to help you add various Clippy animated emotes within messages.
As announced by Microsoft in Clippy's farewell post from April 2001 which made it public that the assistant will no longer be turned on by default, "Clippy is the little paperclip with the soulful eyes and the Groucho eyebrows. The electronic ham who politely offers hints for using Microsoft Office software."
During June 2002, according to a USA Today report, Microsoft banked on its customers' contempt of Clippy to promote Office XP: "On Thursday, Microsoft is scheduled to unveil the last installment in a nontraditional advertising campaign that aims to sell the newest version of Office, called XP, by encouraging customers' hatred of Clippy."
Clippy's official name was Clippit and it was previously part of  Microsoft Office for Windows, Microsoft Publisher, Microsoft Project, as well as Microsoft Office for Mac.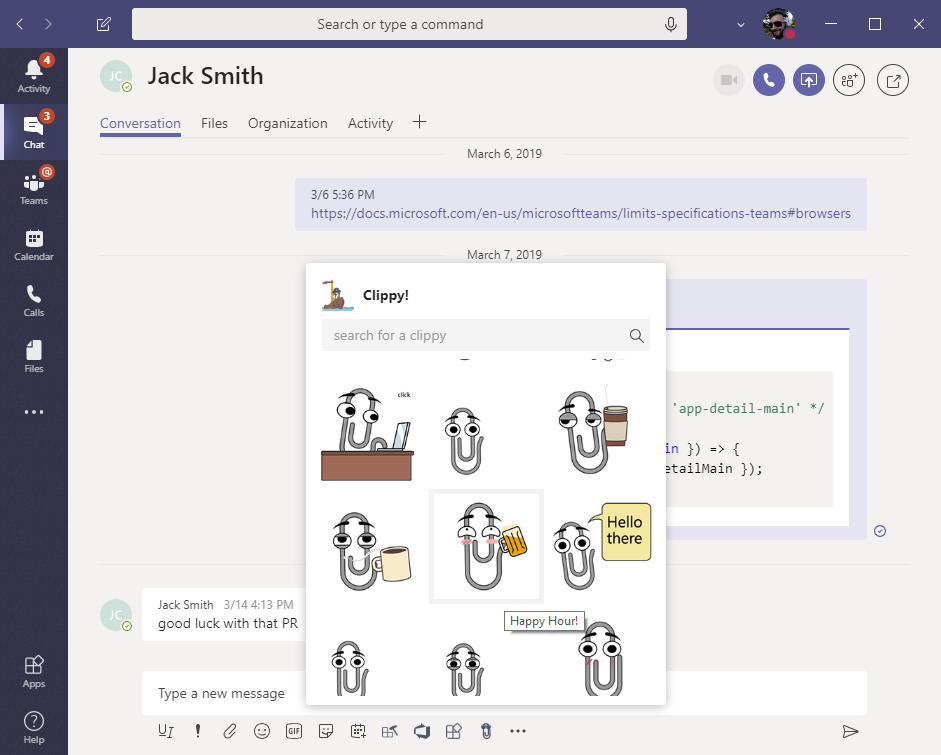 A full list with all Clippy animations available in the new Microsoft Teams app can be found in the ClippySetRepository.cs file, within the microsoft-teams-clippy-app GitHub repository.
How to deploy the Microsoft Teams Clippy app:
Download the manifest file
If deploying for just yourself click the 'Upload a custom app' button that is found in the app store. If the button is not available for you then you must contact your Office 365 tenant administrator to either enable sideloading or to install the manifest to the entire tenant (using the same button in their Microsoft Teams client).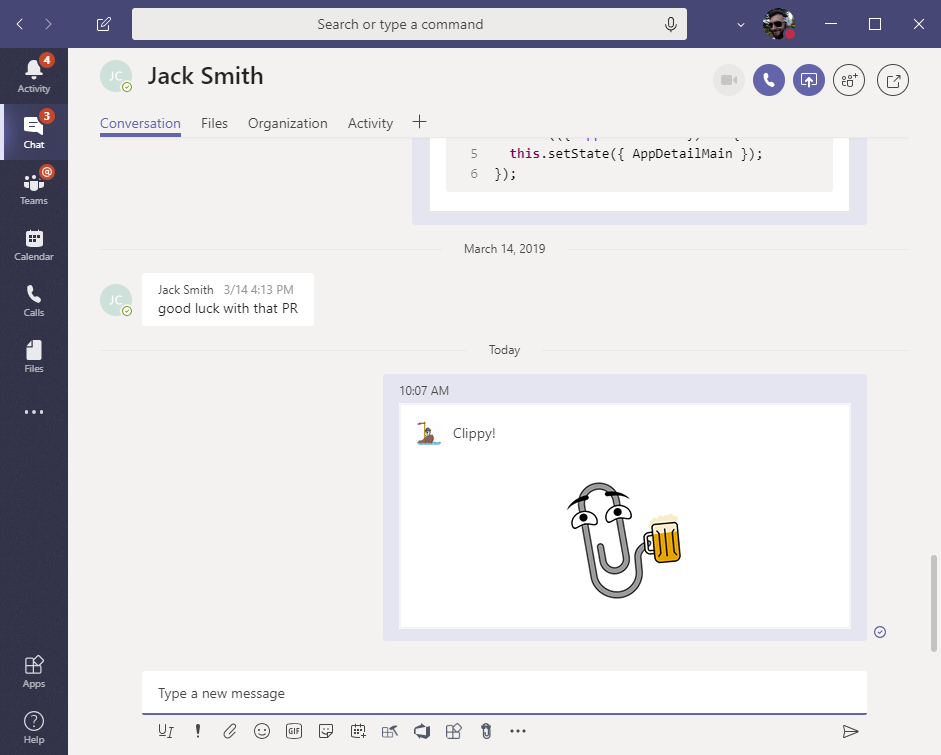 Given that the Microsoft Teams Clippy app is open source, "the project welcomes contributions and suggestions. Most contributions require you to agree to a Contributor License Agreement (CLA) declaring that you have the right to, and actually do, grant us the rights to use your contribution. For details, visit https://cla.microsoft.com."
"This project has adopted the Microsoft Open Source Code of Conduct. For more information see the Code of Conduct FAQ or contact opencode@microsoft.com with any additional questions or comments," also says Microsoft on Clippy's GitHub home.
H/T h0x0d