As per a report published by Devex, USAID and DAI says that geospatial technology is one of the most preferred career choices amongst youngsters followed by Big Data, Cloud Computing and Artificial Intelligence 
Geospatial technology has proved to be our best companion, being with us 24/7 as a life savior helping us to find our unknown destination or track our near or dear ones. It has become an indispensable part of life. It is a need of an individual as well as for organizations that help them to make fair and accurate business decisions. A recent report published by Devex, USAID, and DAI says that geospatial technology is one of the most preferred career choices amongst youngsters followed by Big Data, Cloud Computing and Artificial Intelligence which are half-finished areas without geospatial technology. According to the report 2,500 respondents wish to learn and use advanced information and communications technology or ICT in the next 10 years where GIS is number one choice for them. Below are four top technologies with GIS on top that are going to be a next being thing to the world and for you if you are a tech enthusiast and wish to make a career in it.
Geographical Information System(GIS)
During your school, you might not have thought that geography-a subject of social science can be assimilated with technology. But, its a reality now and is termed as Geographical Information System or GIS. GIS is amalgamation of information system with geography. It has become very crucial for businesses as well as our day to day life as it provides maps and project locations to visualize. With its critical need, it is one of the best courses which helps to understand the geography in addition to GIS software. It helps to better understand the relationship between people and their environment. And, if you see yourself as GIS professional in future you need to have a basic understanding of geography. There are many universities around the world that now offers a full-fledged course in GIS helping one to better understand the dynamics of it. Online courses are available as well.
Also Read: How mobile phones can change the way of surveying and mapping
Big Data
We are living in a world where data is the key to make any critical decision and thus a ginormous amount of data is generated every day to extract information.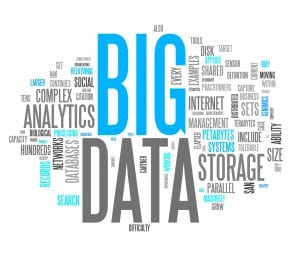 But, that big data is useless until and unless it is analyzed and has some sense. Thus, it makes a good choice as a career to learn to analyze data and be a data scientist. Subjects like mathematics, Information Technology, Computer Science, Economics, Electrical Engineering, or Bioinformatics provides relevant skills to pursue a career in big data. Understanding of coding and programming languages is also necessary if you are looking to make a career in it. Big data as a career is also very huge and dynamic for which just a university degree will never help. You need to constantly learn and explore more and more about it through online courses and attending conferences.
Also Read: Ask Google, Apple, Uber to share map data: Open data group tells UK govt
Cloud Computing
Cloud computing is a group of networked elements that provides servers, storage, databases, networking, software, analytics, intelligence etc. on the Internet or say cloud that facilitates fast innovation. Today, everything is on the cloud, whatever data is generated it is stored online on a remote server.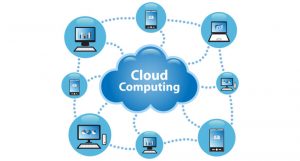 Cloud computing offers numerous benefits like easy accessibility of information as the data stored on it can be accessed from anywhere it is also cost effective thus is a preferable choice for businesses helping them to acquire and maintain data at a nominal cost. And, with its numerous needs, it is a booming option to take it up as a career. Amazon Web Services, Google Cloud Platform, and Microsoft Azure offers free tier where one can learn the basics of cloud computing and can experiment further. There are various certificate programmes as well which can clear your basics. As it is a vigorous subject you need to constantly explore it more and more to never miss the flow.
Artificial Intelligence
As the world is on the cusp of the fourth industrial revolution Artificial Intelligence and machine learning are going to change the way we see the world. It is speculated and a debatable topic that machines will take the humans' jobs. That is true someway but the thing that requires attention is that machines will take smaller jobs living itself to be created and managed by humans so why not to be the one who can create and handle machines which will drive the future. Artificial Intelligence is still an evolving subject now and to become an expert in it you need to have the skill of data scientist with deep analytical expertise.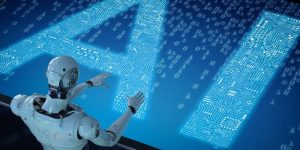 There are lots of useful guides, workshops, and resources offered by Google AI that you can avail as per your expertise level. Immense online courses are also available offered by Udacity, Coursera, and fast.ai which can be opted to move ahead. And, as said earlier it is one of the booming subjects so many specialized courses are also predicted to come in future to enable one in the field and make them a professional who can handle machines.
Also Read: How Blockchain plus Geospatial is empowering Artificial Intelligence