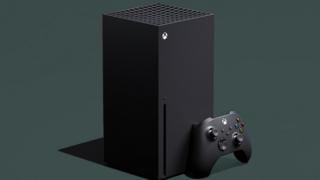 Microsoft has revealed some of the first third-party games that will be optimised for its next-generation console, the Xbox Series X.
The Xbox livestream featured previously unseen footage of the highly anticipated Assassin's Creed: Valhalla.
But many viewers complained too little gameplay was displayed.
Both Microsoft and PlayStation-maker Sony have promised to deliver their latest consoles in time for Christmas 2020.
Typically, Microsoft holds an annual showcase of games at the E3 show in Los Angeles.
But this year's conference was cancelled…
Source link

[ad_2]