[ad_1]

FET to focus on promoting cloud-, AI-, IoT-centric ICT services
Max Wang, Taipei; Steve Shen, DIGITIMES
Far EasTone Telecommunications (FET) will push for faster growth through further transformation into an integrated telecom and digital service provider, optimizing the availability of IoT, AI and big data technologies, according to company president Chee Ching.
The company aims to boost the revenues from "new economy" services to 13.5% in 2019 and to 20% over next 3-5 years as compared to nearly 10% in 2018, Ching said.
The new economy service calls for further deepening its digital and value-added services to the consumer segment, while also focusing on promoting ICT services to enterprise clients with cloud-, information security-, AI-, and IoT-centric applications, Ching added.
In addition to building up its IoT and AI technologies and communications networks, FET will also enhance its cooperation with AWS (Amazon Web Services) and Microsoft to promote cloud-based services.
While some local telecom operators have been promoting the idea of sharing 5G infrastructure and networks so as to cut down the high operating costs for 5G networks, Ching said that FET will continue to build up its own 5G networks in line with the government's development policy, and will not actively invite other operators to discuss network sharing due to the complexity of such an issue.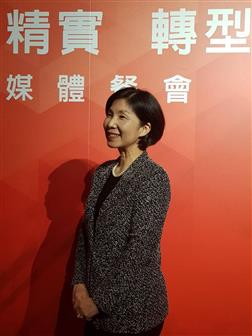 FET president Chee Ching
Photo: Max Wang, Digitimes, March 2019
[ad_2]

Source link