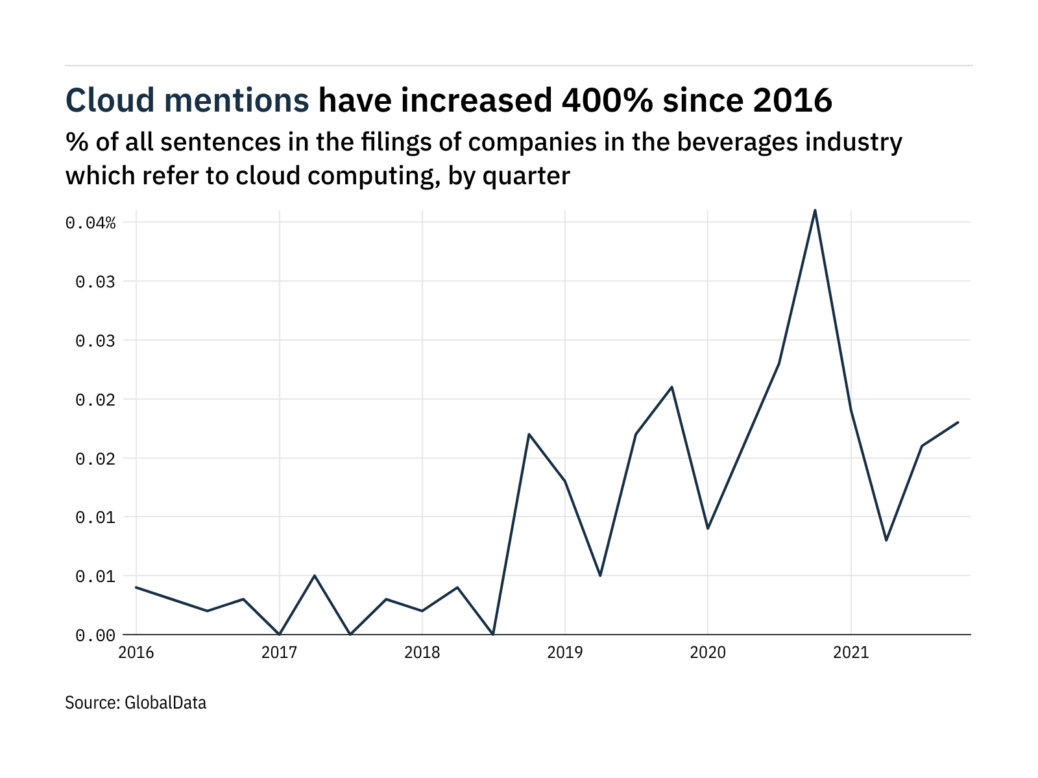 References to the term "cloud computing" in beverage company records increased by 13% between the third and fourth quarters of 2021, according to recently released data.
For the full 12 months of last year, occurrences of the term were 400% higher than in 2016, when GlobalDatafirst began tracking top issues referenced in company records.
Of the top 20 employers in the beverage industry, Pernod Ricard cited cloud computing the most over the past year. GlobalData identified two cloud-related sentences in the group's files, accounting for 0.1% of all sentences. Tingyi mentioned cloud computing the second most frequently, at 0.05% of sentences in his files. Other top employers with high cloud mentions were Asahi, PepsiCo, and Nestlé.
In the most recent quarter, US-based beverage brand owners mentioned cloud computing most often, with 0.02% of the sentences on their files relating to the topic. Companies, on the other hand, with their…